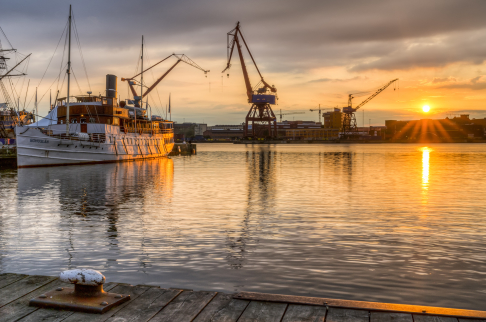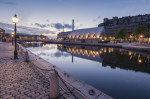 This stylish Elite Park Avenue hotel is ideally located on Gothenburg's main street, Avenyn, and a short walk from the Landvetter Airport Bus Stop. The hotel offers 2 popular restaurants, an English-style pub, a wellness area and free Wi-Fi access. Restaurant Park Aveny Café, with its impressive wine selection, specializes in modern versions of Scandinavian classics. The Bishop's Arms serves traditional pub fare, while Restaurant Locatelli offers a continental menu and late night bar. Elite Park Avenue Hotel's modern, air-conditioned rooms have satellite TV and comfortable arm chairs. Free leisure options include a gym, 2 saunas and a small relaxation pool. Massages and other treatments can be booked separately. Elite Park Avenue is just 200 metres from Gothenburg Art Museum and the City Theatre. On Sundays guests can enjoy breakfast until 12:00 and check-out until 18:00, except during summer and Christmas periods.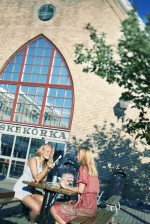 Welcome to Feskekörka in Gothenburg
Feskekörka is the gathering place for anyone who appreciates Sweden's widest range of fresh seafood. There are also two top-class restaurants, oyster opening and wine tasting as well as the opportunity to organize parties and events.

For those who have time to spare, there are plenty of options with ready-made lunches and take-away.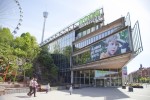 Universeum is a public arena for lifelong learning where children and adults explore the world through science and technology. We create experiences that enhance creativity and innovation, increase knowledge and activate critical thinking. With science as a foundation and an education that engages, we challenge people to enrich their lives and act for a sustainable world.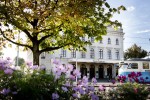 Stora Teatern is a name that commits. For over 150 years Gothenburg has come here to laugh, cry, marvel and be seduced under the chandeliers.

One and a half centuries of performing arts in all forms, in the heart of Gothenburg. What could then be better than Stora Teatern today is Gothenburg's own guest game scene, as part of Gothenburg's City Cultural Management.
Gothenburg is the second-largest city in Sweden and the fifth-largest in the Nordic countries.
It is situated by Kattegat, on the west coast of Sweden, and has a population of approximately 580,000 in the urban area and about 1 million inhabitants in the metropolitan area.
Gothenburg was founded as a heavily fortified, primarily Dutch, trading colony, by royal charter in 1621 by King Gustavus Adolphus. In addition to the generous privileges (e.g. tax relaxation) given to his Dutch allies from the then-ongoing Thirty Years' War, the king also attracted significant numbers of his German and Scottish allies to populate his only town on the western coast. At a key strategic location at the mouth of the Göta älv, where Scandinavia's largest drainage basin enters the sea, the Port of Gothenburg is now the largest port in the Nordic countries.[9]
Gothenburg is home to many students, as the city includes the University of Gothenburg and Chalmers University of Technology. Volvo was founded in Gothenburg in 1927. The original, parent Volvo Group and the now separate Volvo Car Corporation are still headquartered on the island of Hisingen in the city. Other key companies are SKF and Astra Zeneca.
Gothenburg is served by Göteborg Landvetter Airport 30 km (19 mi) southeast of the city center. The smaller Göteborg City Airport, 15 km (9.3 mi) from the city center, was closed to regular airline traffic in 2015.